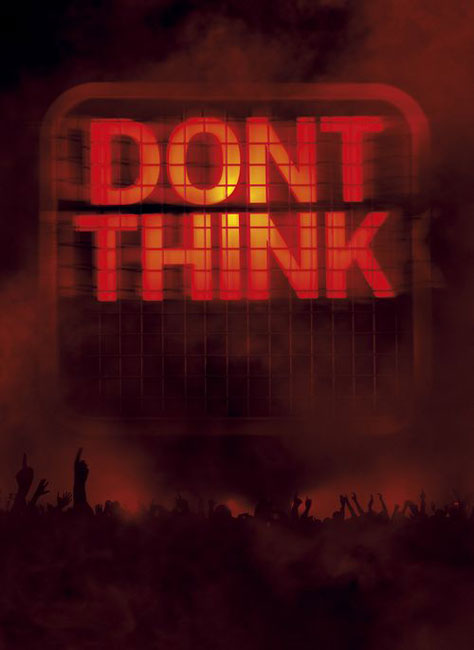 Don't think. Don't think.
What's the point? There is no point.
Where's it got me? It's got me nowhere.
Don't think about anything – big, small; profound or trite.
It simply don't matter.
Simply do not think.
The only way 'til now I've never tried.
Try it now.
Try not thinking.